K5 Learning
is an
online after-school study program
for children in kindergarten to grade 5. The focus is on building "
reading

,

math

and study skills
to last a lifetime". There are over 3,000 interactive tutorials and activities for your child to work on at their own pace, and thanks to assessment tests, they can work at their specific level.
When your child starts with K5, you can have them start at their current grade level, or take a free assessment to place them according to their skills. Your child is given a score based on their results, and that score determines where they fall in the grade level spectrum. Mastered subjects are removed from instruction, and remedial support is given for areas that are not necessarily up to grade level.
The lessons are fun and engaging, but not mindless games. They focus on real skills, and seem to provide some "meaty" instruction. The lessons are also broken up into very short segments. Which is very helpful for children who have a short attention span.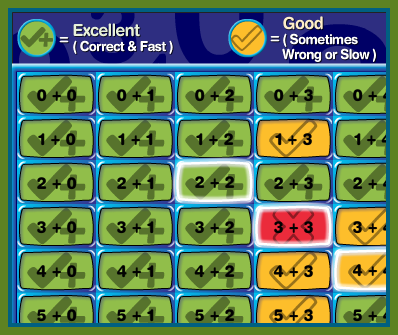 The math facts component allows for short drills of math facts in a fun environment, and there is also a similar spelling component. I found it reassuring that my children could not work below their level, or repeat things they have already mastered.
I had both Bubba and Pumpkin using the K5 Learning program during our trial period. I saw Bubba's school grades improving while he was using the program. They both really enjoyed the games and activities that they did with the program.
If you would like to try K5 Learning with your children follow this link gets you a
free trial
of K5. No credit card info is required-free is really free. That may be the best way to see if K5 is right for you. The monthly fee is $25/month ($199/year) for your first child and $15/month ($129/year) for each additional child, so it is a financial commitment you want to be sure will benefit your child.